Behind every love doll, there's a untold story, every tender has felt it. Love truly knows no bounds and that anything is possible with determination, acceptance and understanding.
To find true love, you'll have to think ourtside the box.
Sometimes you find love where you'd least expect it. Just ask Lars, a sweet but quirky guy who thinks he's found the girl of his dreams in a life-sized doll named Bianca. Lars is completely content with his artficial girlfriend, but when he develops feeling for Margo, an attractive co-worker, Lars finds himself lost in a hilariously unique love triangle, hoping to somehow discover the real meaning of true love. You'll be swept off your feet by Lars And The Real Girl, hailed as "One of the Year's 10 Best" by The Associated Press.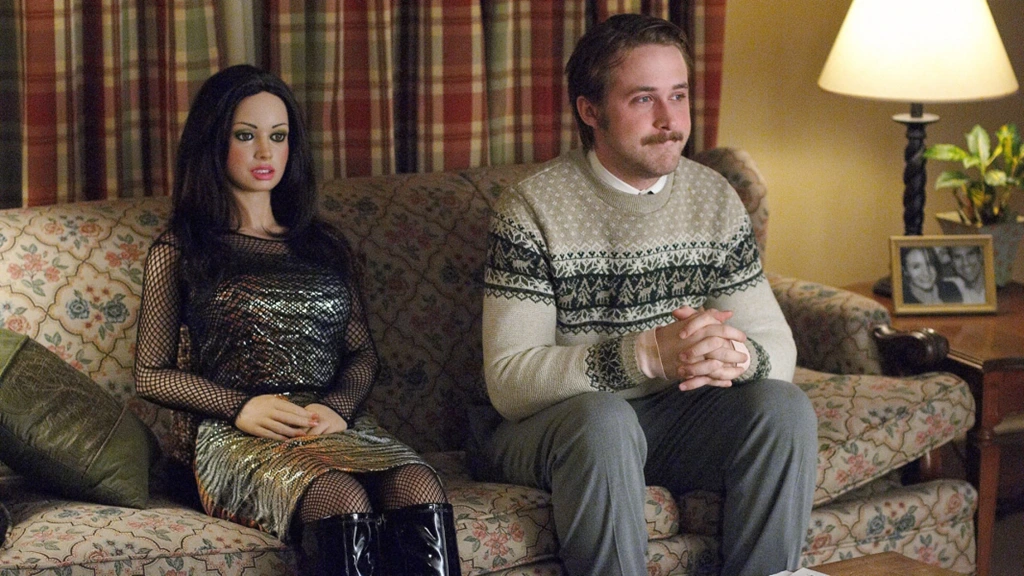 Lars and the Real Girl, a US movie, aims to raise the profile of sex dolls among men and women. The film is a heartwarming story about how a single 28-year-old man is able to come to terms with the nature of the role of a Sex Doll in his life. The doll is resented by his parents, and is the center of attention for the town's activities. The US film is a sex toy that is sure to make men smile.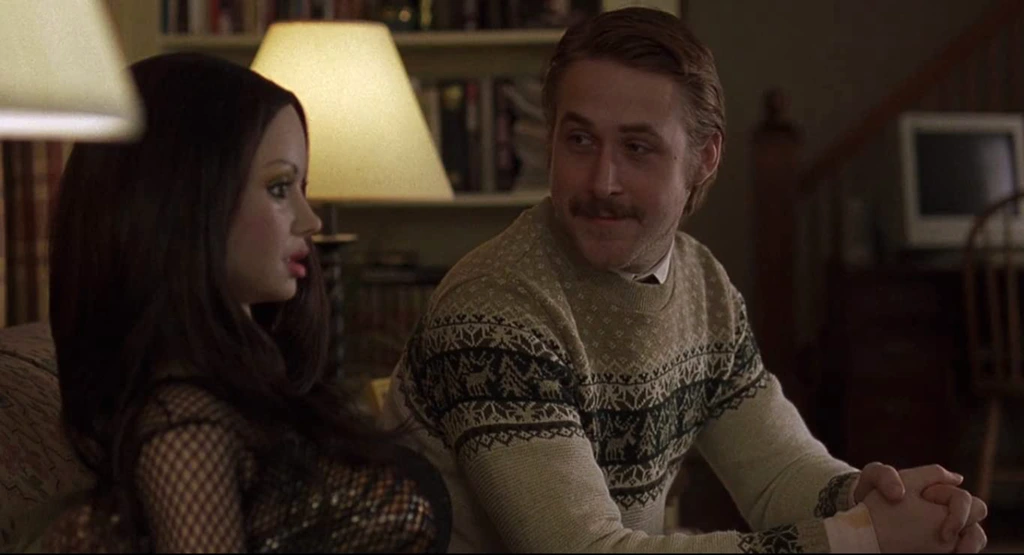 This movie sheds light on how a doll can be your life partner, complete your life, give you emotional and sexual satisfaction, and most importantly, makes you happy and tells what you are. The movie will make you cry – if you are sensitive as it shows the real feelings and emotions of a man and his love for the doll.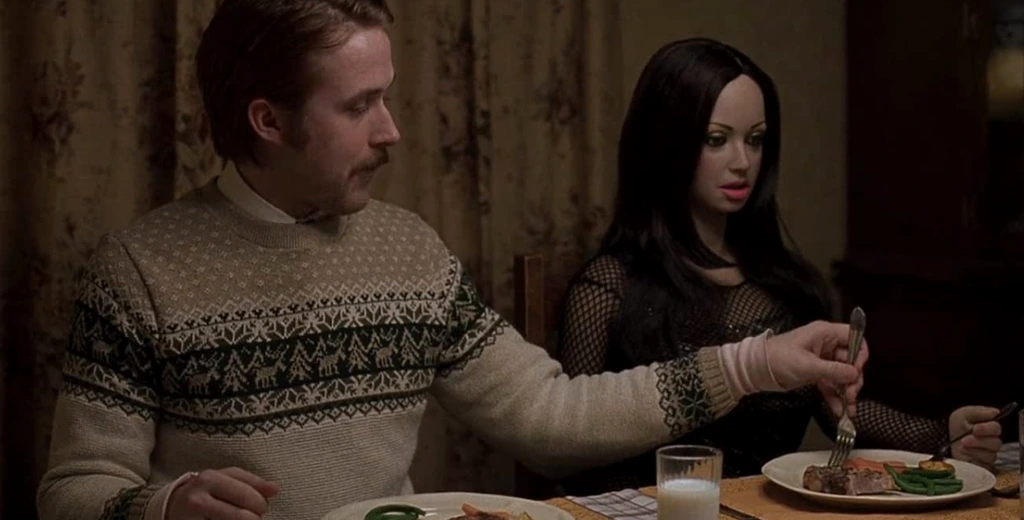 Lars Lindstrom : I was talking to Bianca, and she was saying that in her culture they have these rites of passages and rituals and cermonies, and, just all kinds of things that, when you do them, go through them, let you know that you're an adult? Doesn't that sound great?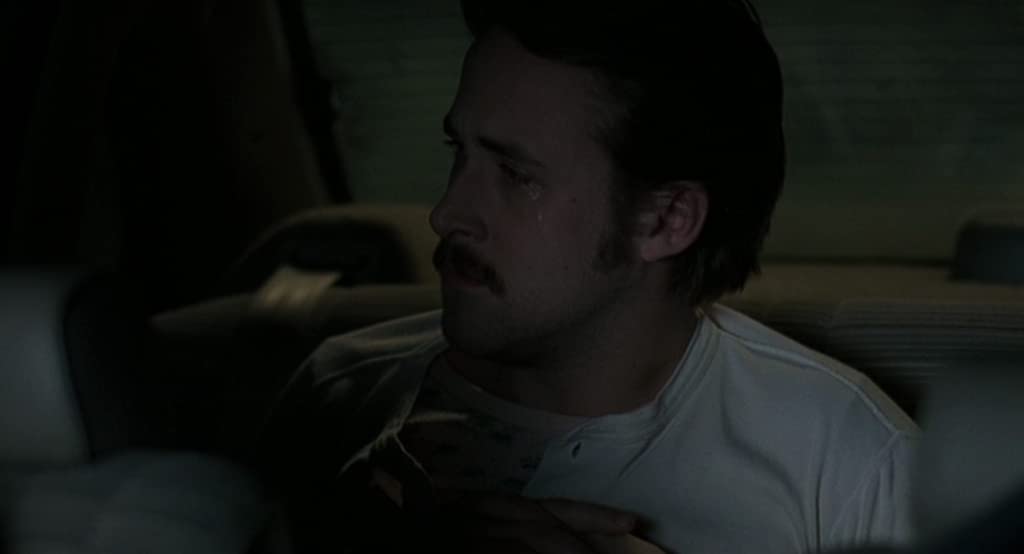 Lars Lindstrom : You don't care.
Karin : We don't care? We do care!
Lars Lindstrom : No you don't.
Karin : That is just not true! God! Every person in this town bends over backward to make Bianca feel at home. Why do you think she has so many places to go and so much to do? Huh? Huh? Because of you! Because – all these people – love you! We push her wheelchair. We drive her to work. We drive her home. We wash her. We dress her. We get her up, and put her to bed. We carry her. And she is not petite, Lars. Bianca is a big, big girl! None of this is easy – for any of us – but we do it… Oh! We do it for you! So don't you dare tell me how we don't care.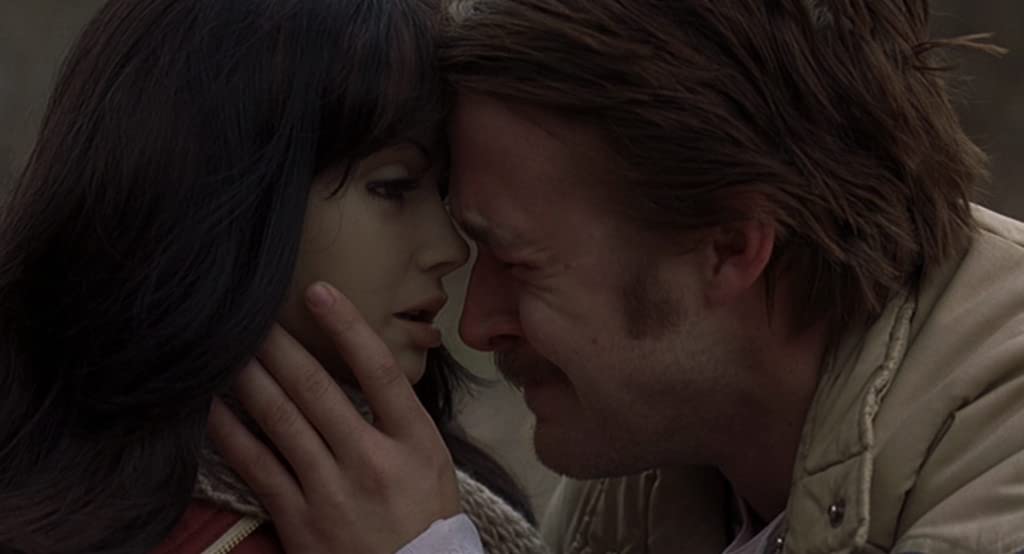 Lars Lindstrom : Okay, like what?
Gus : Like, you know, like, you don't jerk people around, you know, and you don't cheat on your woman, and you take care of your family, you know, and you admit when you're wrong, or you try to, anyways. That's all I can think of, you know – it sound like it's easy and for some reason it's not.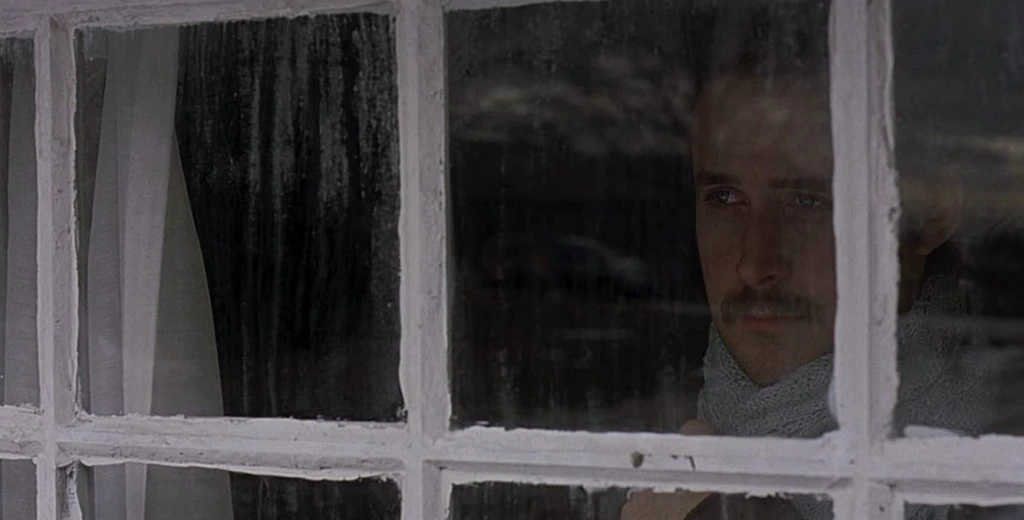 Dagmar : So, tell me about Karin. I don't know her very well.
Lars Lindstrom : Oh, she's wonderful. Gus and I are very lucky with women – she's wonderful. But she…
Dagmar : That's okay, let's find you something to read
Lars Lindstrom : No, it's just… between us?
Dagmar : Of course.
Lars Lindstrom : I'm worried about her. I think she has a little problem.
Dagmar : Oh, well, maybe you shouldn't tell me.
Lars Lindstrom : No, that's okay. It's just, and I think it's because she's insecure, it's just, she's just always trying to hug everybody. You know, some people don't like that. Some people don't like to be hugged. But she doesn't realize that. She takes it personally, and, it hurts her feelings. I don't know what to do about that. Do you?
Dagmar : It's such a comfort sometimes, just to have somebody's arms around you. Don't you think?
Lars Lindstrom : No.
Dagmar : It feels good.
Lars Lindstrom : It does not feel good. It, it hurts.
Dagmar : Oh, like a cut, or bruise?
Lars Lindstrom : Like a burn. Like when you go outside and your feet freeze and you come back in and then they thaw out? It's like that. It's almost exactly like that.
Dagmar : Same with everyone?
Lars Lindstrom : Uh, not really with Bianca. But everyone else.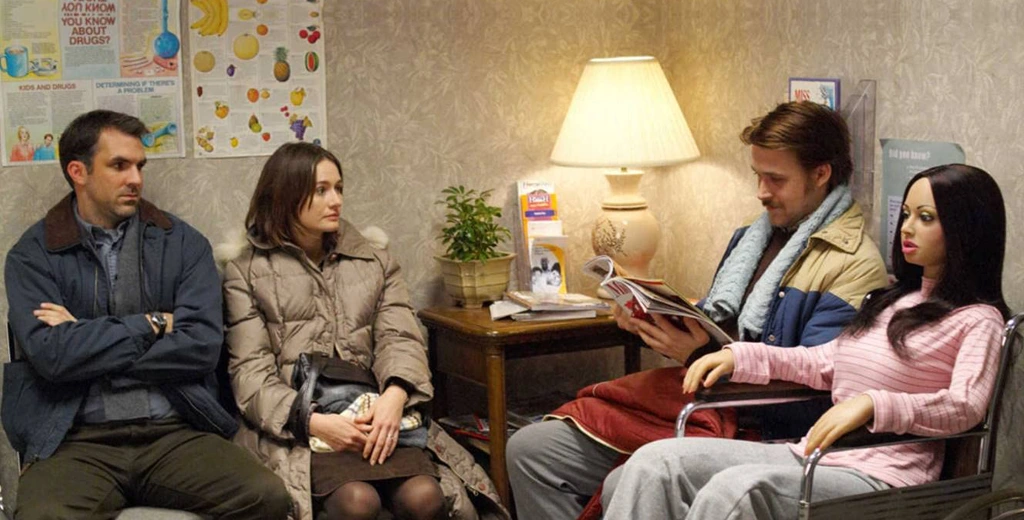 In short, watching a romantic movie with your partner featuring a life-size sex doll will bring novelty and joy in your relationship. Watching how a man develops and strengthens his bond with a sex doll will only bring you and your sex partner closer.
This movies demonstrate that having a sex doll is neither unnatural nor illegal – rather a natural need of the human body.
The best thing about sex dolls is they will never reject you and ask for special treatment. Deep down everyone knows we are entering an era of sex dolls where you can have all your fantasies fulfilled with just a few clicks on your computer – and ordering a sex doll of your dreams.
This movie is a must-watch and worth every second of your time. If you haven't watched this movie yet, you are missing out a lot. Download or order this movie and enjoy it in the company of your life partner. Who knows what it might lead to later in the night – as it will stimulate your desires and emotions to become intimate with her. And, to be honest, that's the very purpose of these movies – and your charming sex doll.
Realistic sex dolls are becoming more and more popular throughout the world making a difference in people's lives. There are reports that the growing preference of sex dolls as companions among men. The trend picked up thousands of men began to take AI sex dolls as girlfriends and wives.
Realistic sex dolls are popular gifts for men who wish to have fun with their loved ones. These dolls are designed to encourage intimate relationships. They allow their owners to explore their feminine side without the burden of the results. That's why the Sex Doll is a safe and fun way to play with different kinds of sexual intercourse. While it's true that a Sex Doll isn't a substitute for a real relationship, it may help to have a friend to share these fantasies with.
The world is moving with a fast pace and people are coming up with newer and better ways of finding satisfaction. Everyone is busy and time is running out. In such a dramatic time, sustaining a real life relationship is hard for some people and they are considering to have a sex doll in their lives. Sex doll brings a lot of positivity in your life. It gives you a peace of mind and allows you to come out of your insecurities and start living you own way.
Our motive is to bring more and more valuable information in order to help you make better decisions. One decision can change the course of someone's life and we are up with this goal to make lives better.
Don't forget to share this article with your friends who might be willing to make better choices in their lives.